BIOGRAPHY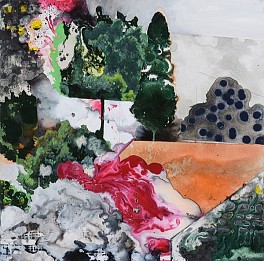 Tamar Roded (born 1983). Roded works in Arad and Tel Aviv. Roded deals with destruction and construction in the urban space, drawing upon her experience living in Fuyang, an industrial city in eastern China. Roded graduated from Beit Berl College School of Art – Hamidrasha in central Israel in 2011.
Roded's work has been showcased in solo and group exhibitions including ZK Contemporary Gallery, San Francisco, USA, Lendava Gallery Museum, Slovenia, Minshar Art Gallery, Tel Aviv, Israel, "The Triangle", Yearot Hacarmel Hotel, Israel, and Zemack gallery, Tel- Aviv, Israel.
Roded has been the recipient of the 2011 Excellence Scholarship for High Achievement, Ministry of Education, 2014 LindArt International Young Artists' Colony, Lendava Gallery Museum, Lendava Castle, Slovenia, and the 2017 'Artist in The Community', scholarship by the Ministry of Culture, Israel.