BIOGRAPHY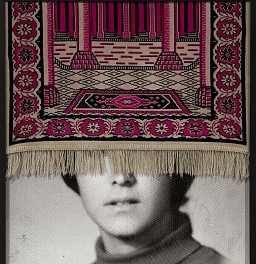 Mati Elmaliach (b. 1979) lives and works in Tel Aviv.
Elmaliach holds a B.Ed from the Department of Photography at Wizo Academy of Education and Design (2009), and an M.F.A from Bezalel Academy of Art and Design (2019). He has won the America-Israel Cultural Foundation Scholarship (Sharett Grant) for 2008, as well as the Bezalel Residency Program Grant by Edmond de Rothschild Foundation for 2018-19.
He has exhibited in solo exhibitions and in many group exhibitions in Israel and abroad, including the Petach-Tikva Museum Of Art; Haifa Museum of Art; the Tel Aviv Artists' House; the Sackler Levy Gallery; Indie Gallery, Tel Aviv; the New Gallery Musrara, Jerusalem; Gate 3 Gallery, Haifa; Art Market Budapest and at the Fresh Paint Contemporary Art & Design Fair, Tel Aviv. His works are in the Schocken Collection, the Knesset Collection, and private collections.