BIOGRAPHY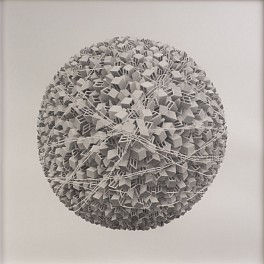 Israeli, Born 1978
Amir Tomashov, originally an architect and architecture lecturer has deviated from the conventional path of architectural practice. Instead, based on his knowledge, he adopts a clinical-critical perspective on the urban anatomy, exploring the landscapes of destruction and construction sites in both Israel and beyond.
Utilizing a diverse array of media, including sketch, draft, collage, relief, model, installation, painting, and mixed media, Tomashov transforms his conceptual ideas into tangible expressions. Through this varied artistic vocabulary, he provides a symbolic and instantaneous juxtaposition between the processes of construction and destruction, as well as the mechanisms of accumulation and annihilation. This transformation across media forms offers a unique perception of architecture, wherein structures emerge and dissolve through the power of thought—an allegory to Late Modernism.
Tomashov's body of work has garnered recognition in solo and group exhibitions, events, and biennales, such as a solo exhibition at the Petach Tikva Museum of Art, a duo show at the Volta Basel art fair, and participation in group exhibitions at renowned venues such as the Alfred Institute for Art & Culture in Tel Aviv, Schema Projects in New York, and the Israeli Pavilion at Expo in Yeosoo, Korea, highlight the breadth of his international presence. Tomashov has also exhibited at The Jerusalem Artists House, Raw Art Gallery, ArtPort Gallery in Tel Aviv, and participated in the Fresh Paint art fair, and more.